Avoiding baking paleo-friendly because you think it'll be too tricky? We teamed up with Bob's Red Mill and popular baking instructor Cat Ruehle to help you kiss your fears goodbye! In this one-of-a-kind freebie, Cat will guide you through all the steps you need for four crowd-favorite (and included!) recipes: Triple-chocolate chunk cookies, lemon loaf with blueberry sauce, herbed flatbread and a paleo pizza crust. Click here for this FREE class!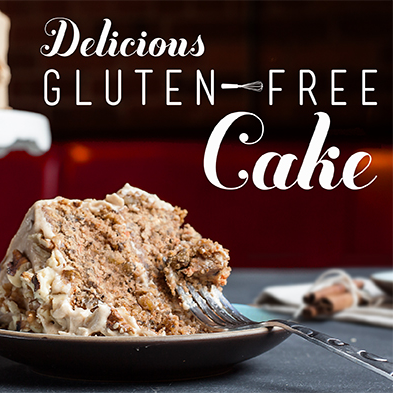 Cat's newest online class is now live! Create an array of heavenly gluten-free cakes, fillings and frostings with cake artist and author Catherine Ruehle. Begin by making two custom flour blends that give you greater control over your ingredients and results. Get simple tips for avoiding gluten cross-contamination and converting favorite recipes to gluten-free. Then, whip up decadent brown sugar and cinnamon cream cheese icing, as well as an airy, amazing chocolate buttercream. Make lip-smacking cinnamon cream, rich chocolate ganache and dreamy caramel cream fillings. Mix up batters for a light and fluffy vanilla cake, an enticing chocolate cake and a carrot cake bursting with flavor. Plus, get confident baking, leveling, filling, layering and icing your cakes. Learn how to make gluten-free cakes everyone will ask for again and again! Click this link for 50% off the class price!
Make a show-stopping sculpted cake that will be the highlight of your next party. Food Network Challenge regular Catherine Ruehle shows you all the professional techniques you need to build this adorable dinosaur – and build up your sculpting skills at the same time. Learn how to build a sturdy structure out of plumbing pipe and flanges, apply fondant to oddly-shaped sculpts, and add surface decoration. Use these new skills to create character and animal cakes of all types. Let your imagination run wild! Click this link to get 50% off the class price!